If you want to send birthday wishes in a unique style to a strong woman who fought with self-motivation and managed to smile after tears, remind them of her birthday with this ' happy birthday, strong women' quote.
We all believe that God has planned the life of each of us distinctly, and people strong enough have to deal with unknown challenges.
In a patriarchal society, women encounter many difficulties in their lives. Be it on a personal or professional front. Sometimes the challenges are so heart-wrenching and humiliating that many feel like quitting. Some of them even lose all hope and accept failure. However, there are a few who continue to fight despite all odds. Victory comes to them, and fortune smiles at the end.
Happy Birthday Quotes For Strong Women
#1. You are strong and ambitious and have a good soul in you. Women like you are indeed a few. I wish you an eventful birthday, my dear tigress. Spend your day with mirth, being a mess.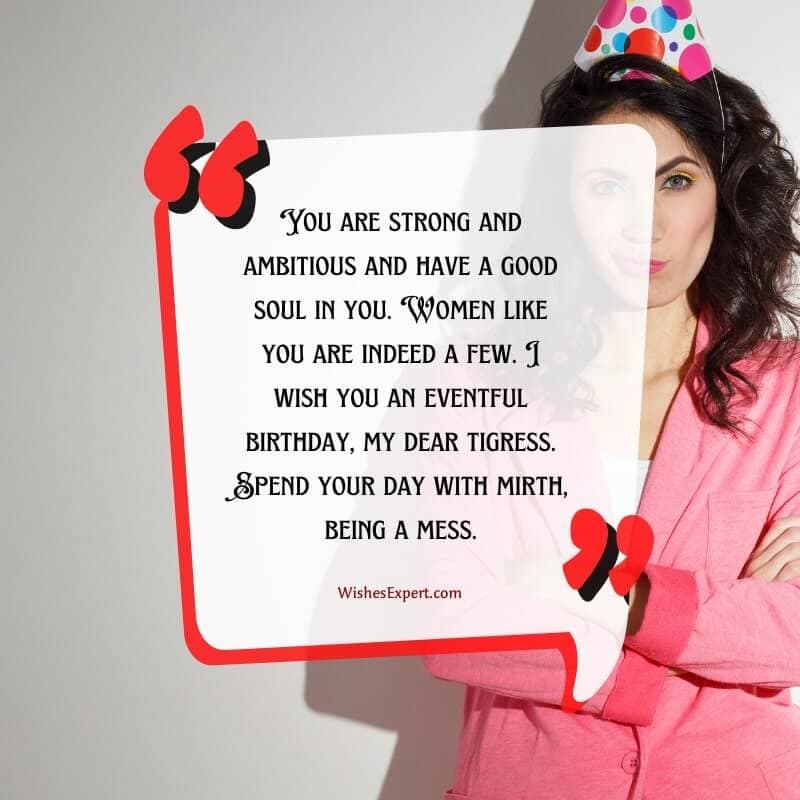 #2. I am thankful to God for sending such a strong woman like you into my life. Let me wish you a gracious birthday, my beautiful wife. Without you, how would I survive?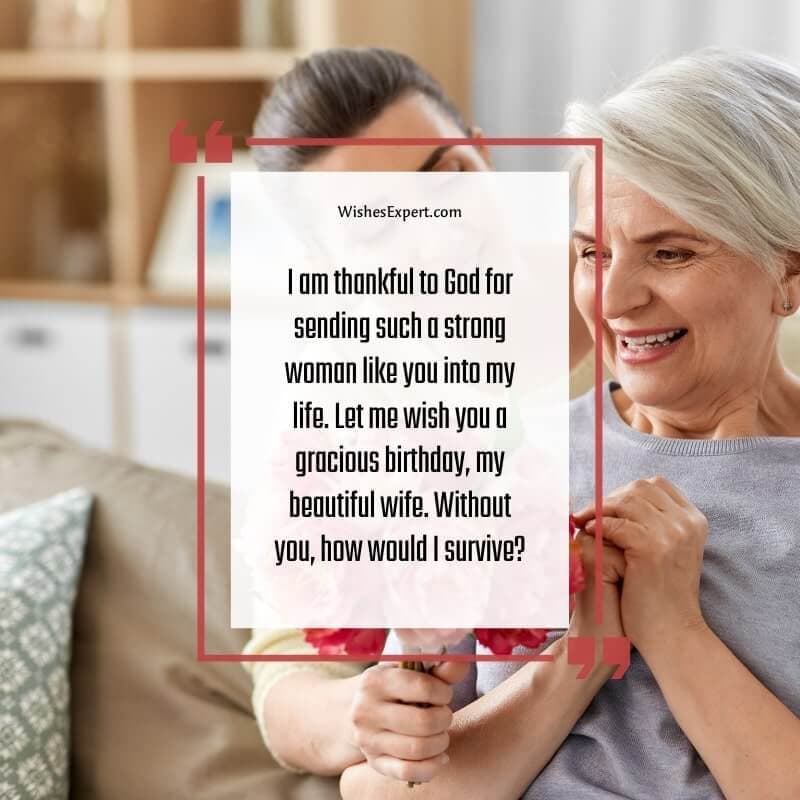 #3. My heartiest birthday wishes to the strongest woman I see in you, and I hope all your dreams come true. Many happy returns of the day to you, and do keep the lioness alive in you.
#4. You are the most loving, wonderful, and fascinating woman. I wish you an exciting birthday my lady love, I am your hopeless fan.Please accept these good wishes that's filled with love, from your man.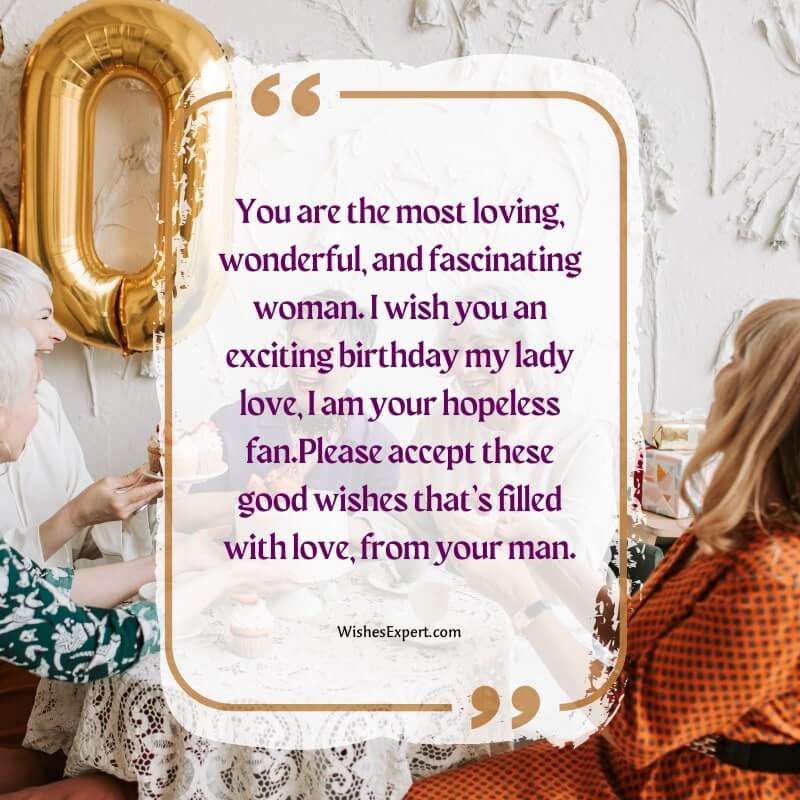 #5. I wish a glam birthday to my dearest trendsetter. Your presence has made my life a thousand times better. You taught me to settle for the best. You help me to learn that it's not always correct to decide in haste. At your birthday party, let fearlessness be your guest.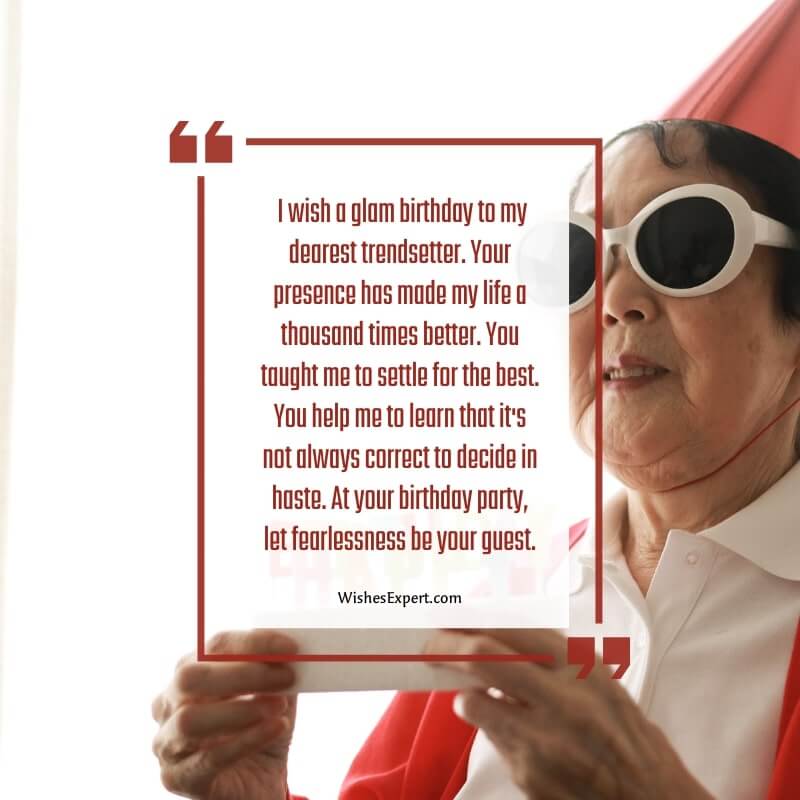 #6. Ladylove, you are my strength and makes my life all set. You are the best thing happened to my fate. I wish a powerful birthday to the fiercest woman I have ever met!
#7. None but you protected yourself from evil. You have the strength to fight your inner devil. I wish power to you on your birthday! Enjoy your day, saying no to a workday.
#8. I hope your birthday is filled with joy, happiness, laughter, and love. Have a great birthday, my sweet dove. May you be fearless throughout, and I know you are the best, without any doubt.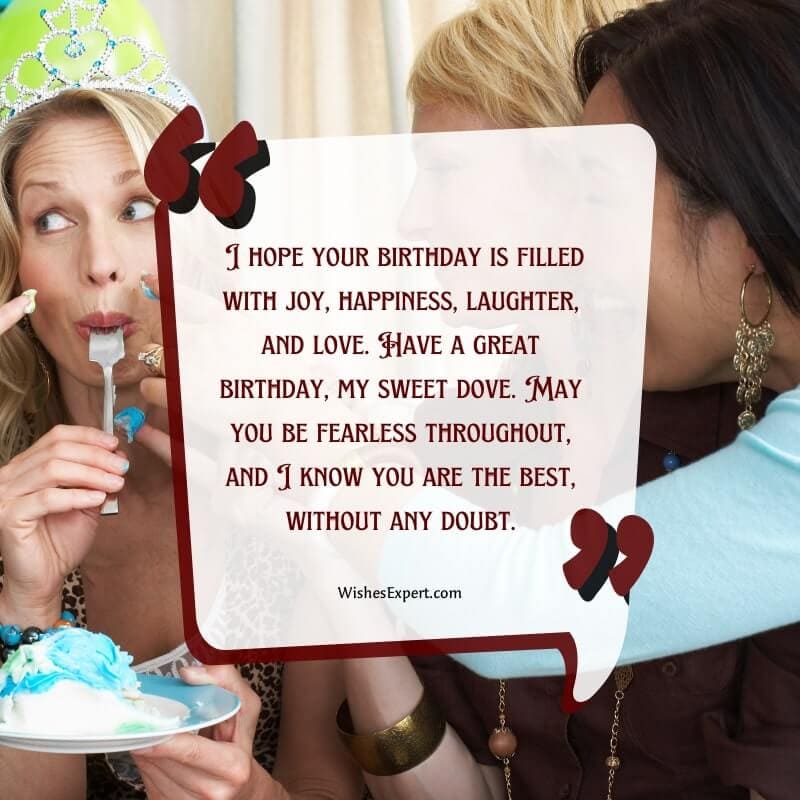 #9. Happy birthday, my dear friend, you are fearless, and with all your strength, you are better than all saviors. You deserve all the lovely things for things you do for others!
#10. You are becoming powerful every day. I pray God grants you more strength and power on your birthday!
Read: Be Proud of Yourself Quotes
Birthday Quotes For Strong Women
#1. Life is never smooth, and, at times, you feel to let it go. But you always fight with a smile and never end the show. So, I wish a power pact birthday to the most powerful woman I know!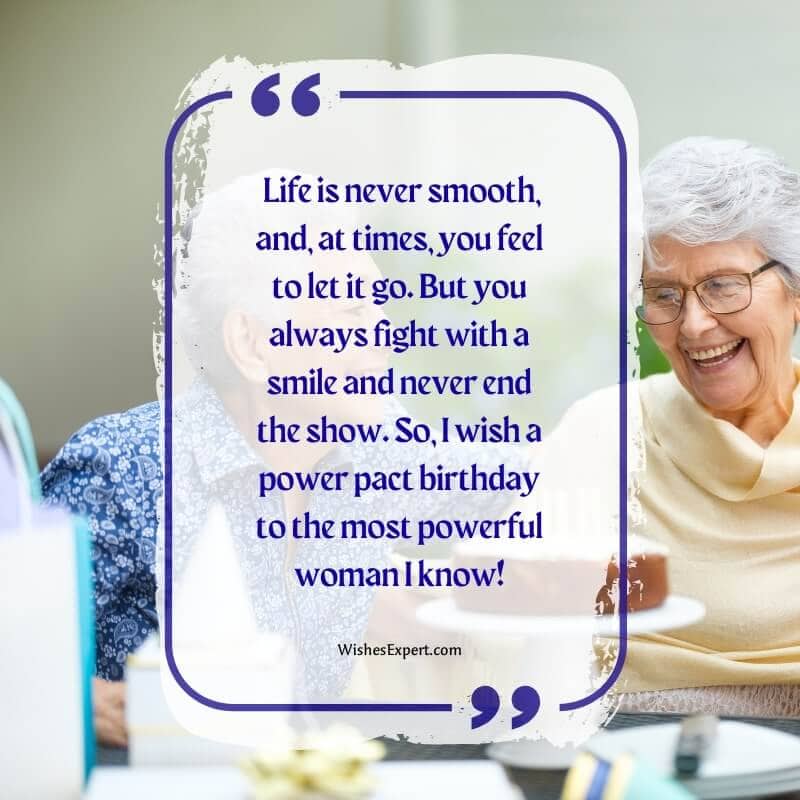 #2. I know how much pain is hidden in those beautiful eyes. All I hope this time you have an exciting birthday filled with surprises, where you make new bonds and ties.
#3. Life is never what you expect it to be. I wish you love and strength from me. Your determination and the quality to inspire other makes you the queen bee.
#4. I wish you an enthralling birthday to the most beautiful, strong, and independent woman I know, and I hope you continue to grow.
#5. Dear, you have suffered a lot being stealthy. I hope this birthday brings you enough blessings and makes you healthy!
Check: 35+ Amazing Appreciation Quotes For Her
Powerful Woman Happy Birthday Strong Lady
#1. I know that a strong lady like you will never stop to walk on the path of truth in your life. On your birthday, I hope life becomes easy for you to survive.
#2. I wish you a fantastic birthday, my dearest buddy. May your birthday get filled with happiness and excitement because you deserve it all, strong lady. May you achieve more success and good luck in your life filled with melody.
#3. Let all the clouds of worry fly away from you. May the sad days never come back in your life to screw. I wish you eternal happiness and a peaceful birthday to you.
#4. Let everything starts in a new way from today. Let memories of happiness stay and sadness go away. Forget the cruel days of the past, and focus on the days coming with a blast. I wish a fascinating birthday to my fighter sister, with love, from your dear brother.
#5. A strong lady like you on this beautiful earth deserves a beautiful life. On your birthday, I pray to God that you live a long, happy life.
Happy Birthday to an amazing woman:
#6. Warm birthday wishes to the most outstanding lady I know. Your smile lights up every place you go. I give all my best wishes to you on your birthday, and remember, becoming stronger every day.
#7. My fighter bae, I wish you 12 months of happiness, 52 weeks of joy, 365 days of success, 8760 hours of sound health, and 52600 minutes of good luck on your birthday.
#8. May God bless you with happiness every year, and every moment of life bring you immense cheer. May you pass every exam of your life with flying colors. You are an amazing woman who celebrates her birthday with blossoming flowers.
#9. May all your past pains and sadness get erased and all your worries get replaced. May your life get filled with new hope and pleasure. I wish an excellent to this enthralling lady and wish you get all the treasure.
#10. As I say happy birthday to you, I thank God for this day because you were born today. You shine bright like the sun, and I thank you for being such an amazing person.
The path of life is not all smooth. There are trials and tribulations for all. However, the degree of challenges is not the same. Not all of us get a helping hand when we need or ask for it. Some are lonely in a crowd, and even after that, they live an eventful life.
Birthday wishes are reminders of how much you value their existence on earth. Strong women, although self-sufficient, at the end of the day, are humans, and they, too, care for love. Use these quotes and say, "happy birthday, strong women," to inspire the strong women in your life.