Good Morning Family Quotes: Beautiful good morning messages can not only be a source of inspiration and motivation for you but for your family as well. It is going to make your day filled with positive energy and thoughts thus making it more meaningful and bright than it already is.
It's time to spread happiness and positivity all around you as life is highly unpredictable and one cannot be certain in such trying and testing times. One should always make it a point of expressing their thoughts and feelings for their loved ones. Share the messages shared below with your family and make them feel special. Who doesn't love a heartfelt message after all?
Good Morning Family
1. A positive thought each day can help start a beautiful day. Good Morning to my beautiful family.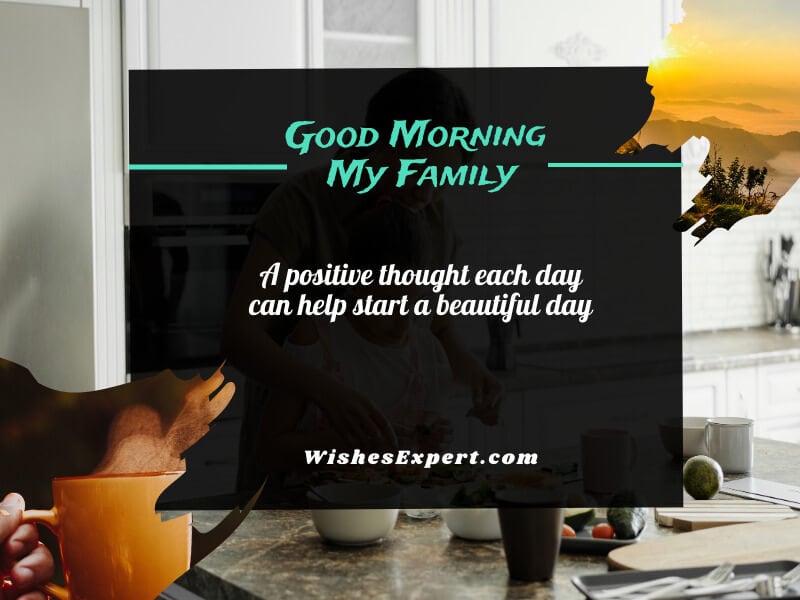 2. Good Morning! Realize and appreciate the good things in life. Life is too short to focus on negative thoughts and energy.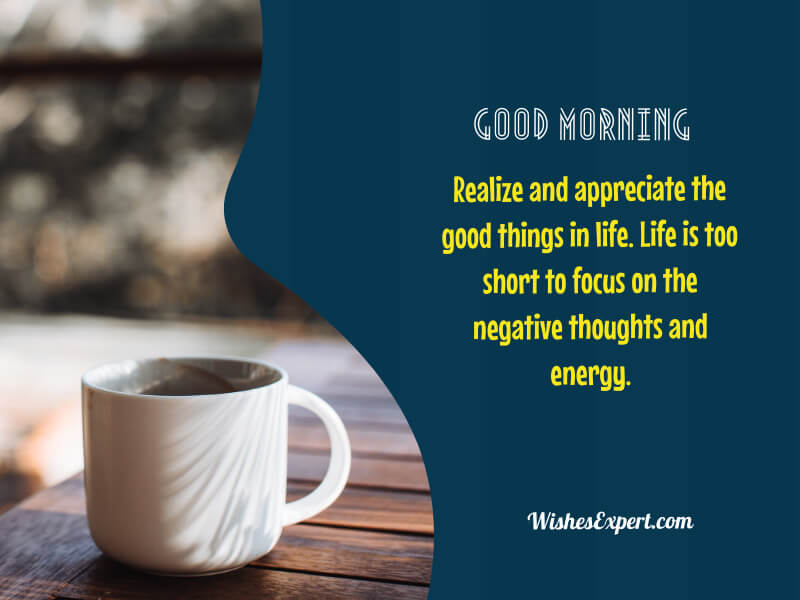 3. Good morning to my loving family. May your life be filled with smiles, laughter, and immense happiness.
4. Good Morning. Your love and admiration is the most important thing in life. Wealth and privilege is secondary element.
5. The greatest blessing in life is to be blessed with a loving and caring family. Good Morning.
6. Good Morning! Have a beautiful and blessed day today. Be thankful for the life and privilege you got.
7. You are loved and admired each day. Thank you for existing in my life. Good Morning.
8. May your cup of life is filled with love and immense blessings for the rest of your life. Good Morning.
9. Be happy with all that you have as that is what matters the most. Good Morning! Have a beautiful day today.
10. With this Good Morning message I am hoping for a life that is filled with a spirit full of blessings, happiness, liveliness and well-being.
Read: Inspirational Good Morning Messages
Good Morning Wishes For Family
1. There is always something to be thankful for in life and I am thankful for you. Good Morning! May this new day take away your sorrows and problems.
2. My day gets lightened up with a thought related to you. I hope same is the case with you. Good Morning. Stay positive and stay safe.
3. Let's start our day by being thankful for what we have rather than thinking about the things we don't. Good Morning.
4. One of the biggest blessings I am thankful for is to have you all by my side. Good Morning.
5. Good Morning! Family is worth more than any other luxury in the world. Have a blessed day.
6. Good Morning. A person is lucky if the family is there to hold his hand and take him through the obstacles.
7. The time to be happy is NOW and a person can be happier if the family stands together in solidarity at all times. Good Morning.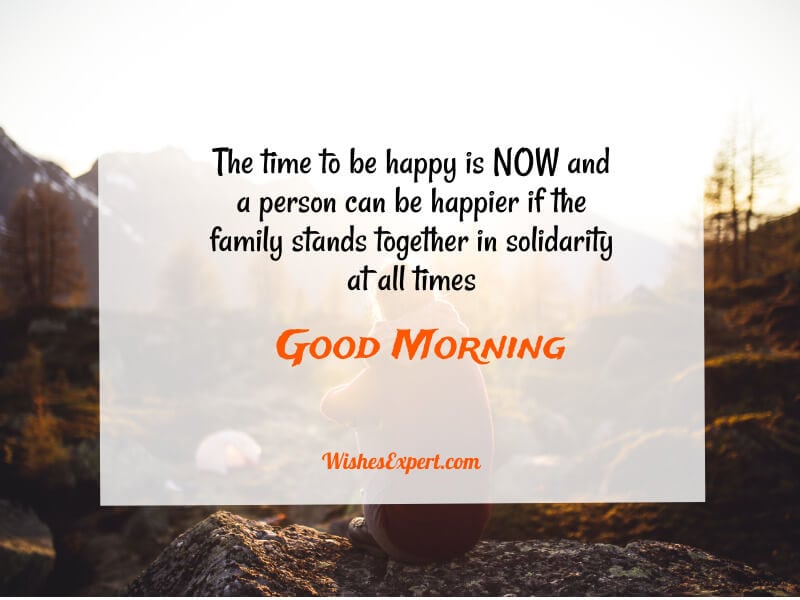 8. Starting your day with a simple Good Morning message. I am thankful for a very few things in life and my family is on top of that list.
9. Happiness is not only about enjoying the things you have but in reality, it is about cherishing the moments with one's family. Make your morning more beautiful by wishing you Good Morning.
10. My morning becomes more special if I spend it with you all. Good Morning.
Also Read: Funny Good Morning Texts
Good Morning Family Quotes
1. Good Morning. May God shower you with immense happiness and countless blessings today. Have a blessed day.
2. Good Morning to my family. Sending you lots of love and hugs this morning.
3. Good Morning. I am truly blessed to be a part of such a caring and loving family. You all will be loved for the rest of my life.
4. A man should never compromise on three things in his life, his family, his dignity and his respect. Good Morning and stay safe.
5. The only thing money can't buy is happiness and family. I am truly blessed to have both. Good Morning.
Check: Good Morning Messages For Wife
Good Morning Family and Friends Quotes
1. Sending you good vibes this morning to start your day with positive thoughts and energy. Good Morning and have a blessed day ahead.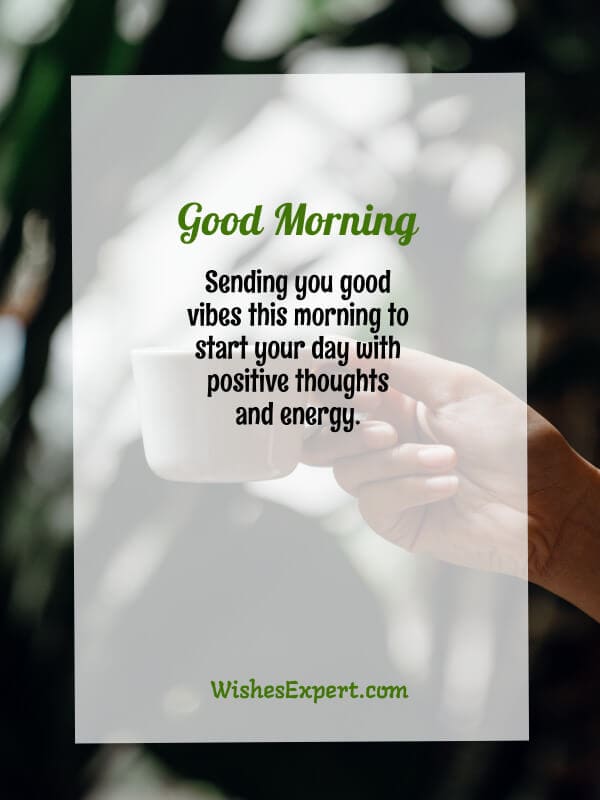 2. I love every single second that my life gives as it is a chance I get to live and enjoy with my family and friends. Good Morning.
3. My family and friends hold a special place in my heart and they are always in my prayers. Good Morning.
4. A hearty good morning to the people who mean the world to me. You all are a blessing.
5. Good Morning. Sending this greeting today with positivity, love, hope and strength to overcome all the obstacles that life throws at us.
Try: Good Morning Messages for Husband
Funny Good Morning Quotes for Family
1. Your kiss is the most beautiful thing I get each day but do you brush your teeth every day? Good Morning.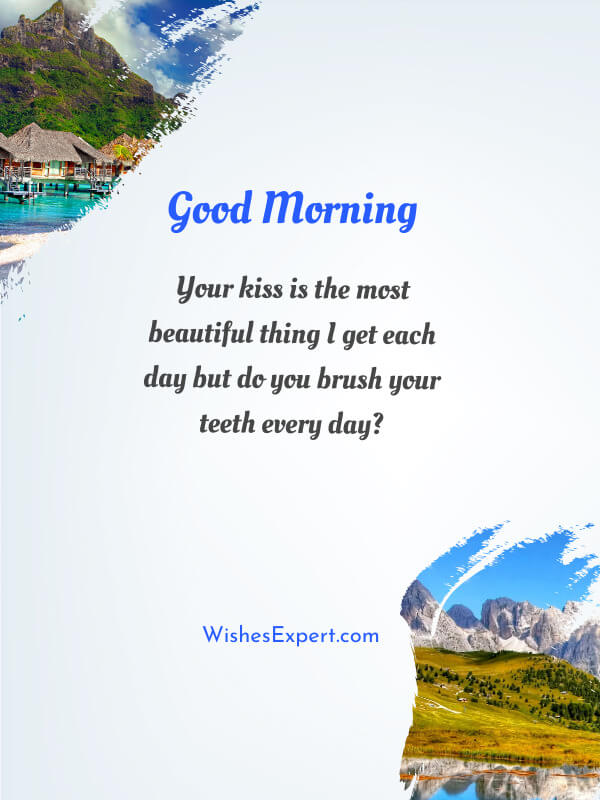 2. Every family has a whiny and cranky baby and I can proudly say that you are the one. Good Morning.
3. The morning was beautiful till I saw your face. Good Morning to you.
4. Start the day with a smile each day because I am the one who should be in a bad mood each day. Good Morning.
5. The world needs a sarcastic ray of sunshine just like you. You light up the world like NOBODY else. Good Morning.
Read More: Good Morning Messages for Mom
Every day comes with a new start, a new beginning. It is never too late to wish your loved ones with a heartfelt good morning each day. One should avail all the chances, while we or they are alive. We should make it a point of taking out time from our busy schedule for the people that are worth more than anything else in this world.