Birthday Wishes For Grandma: "Happy Birthday, Grandma" sounds like too simple of a wish for a woman who loved and took care of you like a mother, played with you like a friend, and spoils you endlessly. There is no doubt that no words can ever show how grateful we are for all the things our grandmothers have done for us.
Here are 35 Birthday Quotes for your Grandma that will fill her heart with love and joy.
Happy Birthday Grandma
1. Happiest birthday to you, Grandma. You have been a second mother to us and we can never imagine our life without you. May you have many more!
2. Happy Birthday to the woman who is the first to know about all my secrets and the troubles I get myself into. Thank you for being my partner in crime.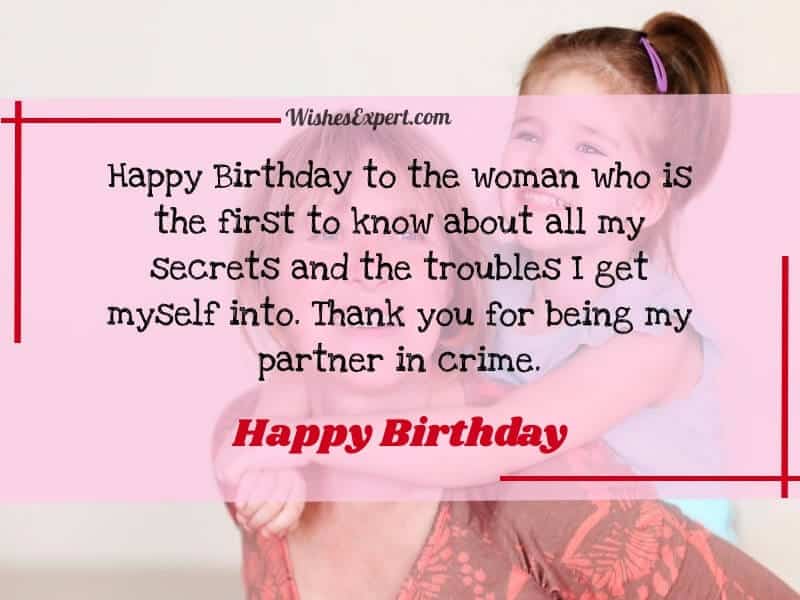 3. Grandma, you have filled my life with the most valuable life lessons. My life wouldn't have been the same without you. Happy Birthday!
4. Sweet Grandma, I wish you a happy, healthy, and beautiful life. Happy [Add number] birthday.
5. I hope you get as many reasons to smile as there are the stars in the sky. You are the most precious person in my life. Wishing you a happy birthday.
6. A sophisticated and elegant woman like you deserves a perfect life. I hope your life is filled with happiness, health, and contentment. Happy Birthday, Grandma.
7. You are the woman who taught me how to live with grace no matter what happens. Sending warmest wishes your way on your birthday.
8. Granny, you are the reason our family feels happy and nurtured every single day. Happy birthday to the most important person in our small family.
9. You have had the most challenging life, grandma. We have learned so much from you and want to learn from your experiences for the rest of our lives. Happy Birthday.
10. [Add number] years in this world and I can bet you haven't hurt a single person in your life. This is how amazing your heart is. Happy birthday, Grandmother!
11. Happy birthday to the woman who has spoiled me the most. I love you to the moon and back!
12. Happy Birthday to the head of our family. You are the rock that keeps us grounded.
13. This day is dedicated to the woman who loved me and protected me like a mother in every walk of my life. Happy Birthday to you.
14. You are getting more and more graceful with every year. Blessed to have your genes, grandma. Happy Birthday!
15. I can undoubtedly say I have received more hugs from you than my parents. The warmth of your love is irreplaceable. Happiest Birthday!
Read: Happy Birthday Old Lady Wishes
Grandma Birthday
16. The most important lesson you taught me in my life is that some things just cannot be bought, like your love. Happy Birthday, Grandma.
17. Thank you, grandma, for giving me, my mom. You and she have been the biggest support of my life. Happiest Birthday!
18. Best wishes from my heart for my granny who has made our life so beautiful. Happy birthday.
19. You are the person who was with me when I was completely alone. Thank you for being my rock! Happy birthday, grandma!
20. I wish to grow old as gracefully and elegantly as you. You are the epitome of beauty for me. Happy Birthday, granny!
21. Thank you for keeping my whole family together forever. You are the thread that has tied us together. Warm wishes on your birthday.
22. Your experiences have taught me things that I cannot find in books. Thanks for adding so much value to my life. May you have a long and happy life!
23. Happy birthday, grandma. I know I would go home with a stomach full of my favorite food even if I don't ask for a treat.
24. Happy [Add number] birthday to a woman who is so lively and young at heart.
25. Happy birthday, grandma. May your life be filled with all that your heart desires, and countless blessings. Amen!
Check: Happy Birthday Dad from Daughter Quotes
Grandma Birthday Quotes
26. Happiest birthday to the strongest and most graceful lady of our family. Stay happy, Grandma!
27. No matter how old you get, you will always be the most beautiful woman for us, grandma. Happy Birthday, to you!
28. Grandmothers are your mom's with a sprinkle of fairy dust. They make all your wishes come true. Happy birthday, grandma.
29. Happy birthday, granny! I just cannot express how blessed I feel to have such a wonderful woman in my life. Thanks for always being there for me.
30. Grandma, you are not only my second mother but also my best friend. I can always rely on you. Happy Birthday!
Read Also: Happy Birthday Father In Law Wishes
Birthday Wishes for Grandma
31. On this happy day, I want to tell you how much I love you and how blessed we all are to have you in our life. Happy Birthday, granny!
32. Hey grandmom, I hope you have as amazing of a birthday as your personality. You are awesome!
33. Hey Grandma, thanks for being the person I can always turn to in times of need. Happiest birthday, May you have many more!
34. Since I was a baby, I have always seen you prim, proper, and put together. You are one graceful woman. Have a blast on your birthday.
35. I have learned the most important life lessons from you, grandma. Thank you for being the best teacher in the world. Happy birthday!
Birthday Messages For Grandma:
36. To the coolest grandma, who believes in giving huge pocket money and loving her grandchildren more than anyone, happiest birthday.
37. You've found the quickest way to my heart and no one else will ever walk down that route grandma because you only owe my heart. To the most loving grandma, happy birthday.
38. No one can take the place you have in my eyes as it's the pedestal I've put you on and not even your children can beat you to be there. Happy birthday, grandma, love you.
39. I come the home and I look for you in your armchair; the person I love the most. Granny, when I say I love you more than my stuff puppies, believe me. Happy birthday.
40. I'm always here to help you tick those checkboxes on your bucket-list grandma. It's never too late to do everything you wish for and I'll make you realize it. Happy birthday.
41. To the person who can make a barren field a luscious garden with the loving nurturing energy, she carries in her heart, happy birthday. To the best grandma and her birthday, cheers.
42. It's a blessing to have a grandma like you who's still a kid at heart and can totally be at your level. Happiest birthday to the coolest person I know. Love you, grandma.
43. They say nothing can beat grandma's recipes and I'll only add up to it by saying nothing can beat her recipes and love. Happy birthday, grandma.
44. To the one who hides the bundle of money in our birthday cards and never forgets to give us extra toys without telling our parents, happy birthday, grandma; you're truly the best.
45. A grandma like you saves a family from the storms. Like the tree of life, you provide all of us with the fruits of life in the form of love and nurture. Happy birthday, granny.