Do you know a special someone who just found out they're going to be a mom? Whether it's a friend, family member, or work colleague – a pregnancy is something everyone wants to celebrate! It's 9 months of anticipation, excitement, parties, and nursery preparations! While mom is collecting baby booties and stocking up on diapers, there are so many ways you can show her you'll always be around! These pregnancy congratulations are a great place to start.
Pregnancy Congratulations 
I was so incredibly excited to hear the news. When I think of love, compassion, and gentle kindness, I think of you. That's why I know you're going to be the best mom in the world. Congrats!
You have always seemed like a mom to me. Mostly because you are so patient, gracious, and generous. Now, you're going to be a mom for real! I'm so happy for you. Congratulations on your pregnancy!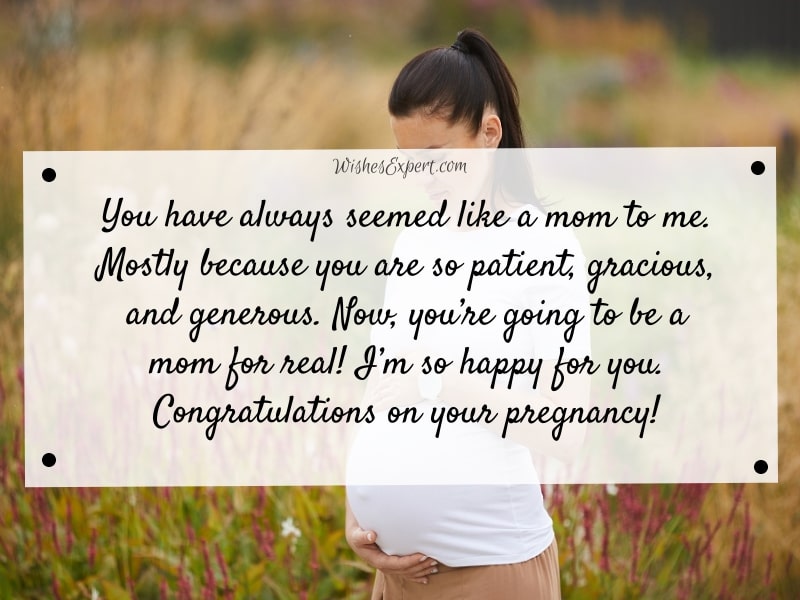 I hope you're ready for a 9 month celebration because I plan on going baby-crazy the entire time! Many congrats on your pregnancy. I can't think of anyone who'd make a better mom!
If anyone was born a natural mother, it's you! I'm so excited to join you on this journey of your pregnancy. The only thing that's going to be more wonderful is meeting your baby face-to-face! Congratulations!
You're going to be a great mom. Do you know how I know? Because you're the kindest most lovely friend a person could ever wish for. Everything you do is done with such care and grace. I know motherhood will be no exception!
Happy 2nd Birthday Wishes For Boy And Girl
Congratulations on your pregnancy! I can't wait to hear all of your plans for the nursery, your ideas for baby names, and your plans for the future. This is the greatest kind of news imaginable – hopeful, joyous, beautiful. I'm sending you all my love!
Our family is about to get bigger and I can't think of anything more wonderful than that! I hope you know that you and your baby have the most welcoming, excited, proud relatives in the whole wide world. We love you!
Soon, I'll get to see you and give you a great big hug. In the meantime, congratulations on your pregnancy! You are such a bright light in this world. I can't wait to see you thriving and shining like a new mother!
You've been pregnant before, but I know this is just as exciting and special as the first time! You're a great mom and I always learn so much just by watching you. Your family is so lucky to be growing and gaining another sweet angel!
I know it's a little while off still, but I can't wait to meet your new bundle of joy. Congratulations to you and your entire family on your pregnancy! I know this is just the beginning of so much fulfillment and joy.
Congratulations on Your Pregnancy
I want to wish you the most sincere congratulations on your pregnancy. I was so excited when I heard the news, I could barely sit still! If you can believe it, I'm already buying baby clothes. I'm so proud of you!
Being a first-time mom can be a little scary. Believe me, I remember! But I just want you to know that we're all here for you and we're cheering you on every step of the way. Let me know if you need anything and I'll be there!
Today and every day I'm sending you all love, blessings, support and prayers. You're going to be a wonderful mom just like you're a wonderful daughter, wife, and friend. Congratulations on your pregnancy, Dear!
When I heard the news I was ecstatic. I still am! In fact, I'm so excited, I don't know if I'm going to be able to get any sleep for the next 9 months. So if you need anyone to talk to, call me. I'll be up!
The only thing better than having you in my life would be having you and  a precious little angel that you brought into the world. I'm so happy to be a part of this journey as your family expands to include a beautiful new baby. Congratulations  I'm very proud of you!