Firstly, congratulations on having a baby, and secondly, we don't wish to give you any more stress, hence we've come up with cute gender reveal quotes that you can use. Send the invite cards to your guests with these quotes or use them for your digital printouts or simply for captions.
Having a baby is not plain sailing, but the times of gender reveal can bring a storm of excitement. And to keep you in that state of ecstasy, don't spend even a minute going through the tedious task of thinking about what to write on your invite cards! For the cutest baby, go with the below-mentioned, short, unique, and cute gender reveal quotes.
Gender Reveal Quotes
#1. Whether we would be buying tiaras or trucks,
this new member might give you a moment of starstruck
Whether it's a baby girl or boy,
Come, visit us with a Starbuck.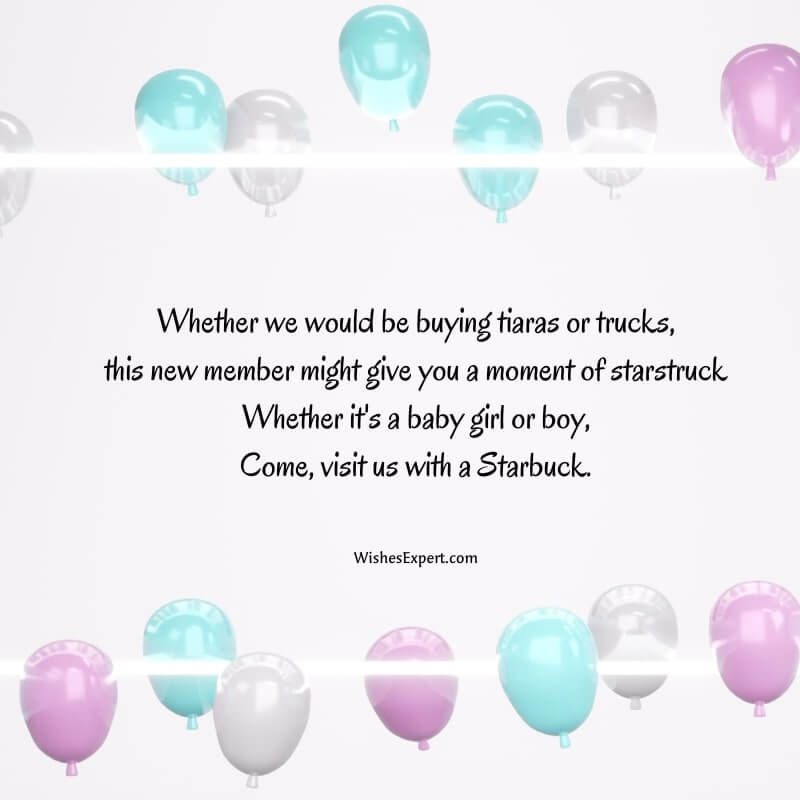 #2. We see a baby coming and are unaware whether a boy is coming with his blues or a girl with her pink drama. In any case, we're waiting for an adventurous spirit to arrive.
#3. A baby girl or a baby boy,
who's coming?
A replica of mommy or daddy?
To figure it out with us,
Are you coming?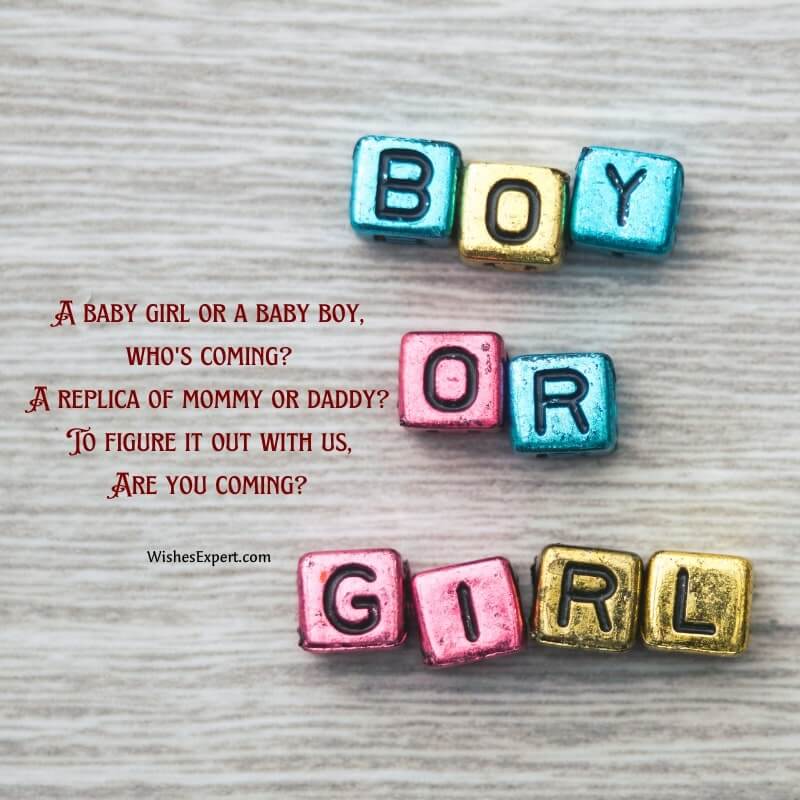 #4. Whether the handsome genes come or the beautiful ones, we can't wait to shower him/her with everything we got.
#5. Pink walls or blue walls?
A princess or a pirate?
who'll be calling me momma?
A boy or a girl?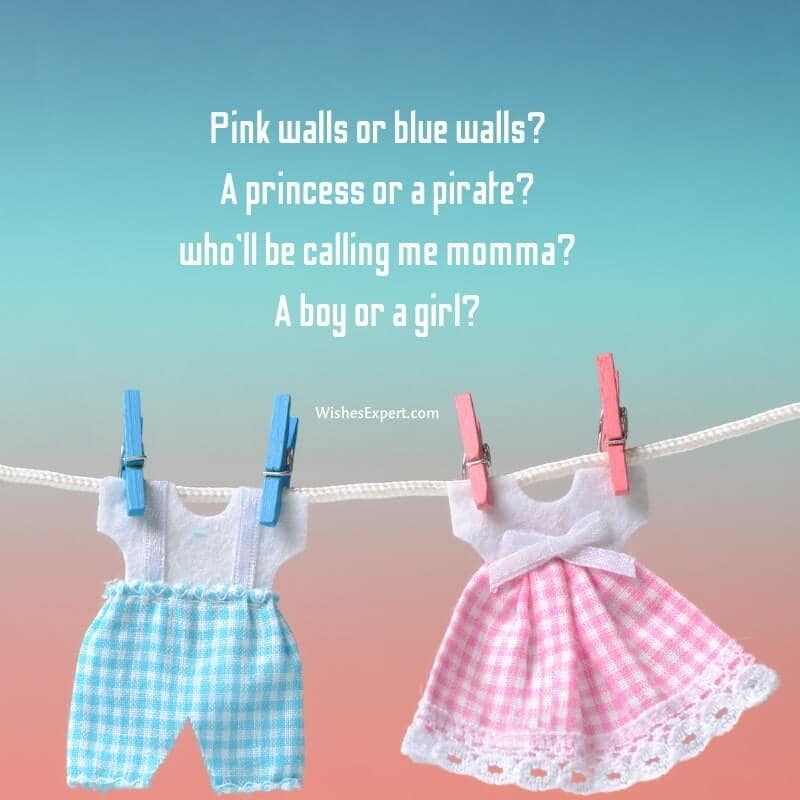 #6. Ms. junior or Mr. junior?
Who's coming your honor?
Regardless this junior will come
and we'd say, Bonjour,
Welcome to this planet.
#7. Boots or ballet?
Trucks or dolls?
whose team are you on?
A boy or a girl?
A champ or a princess?
#8. Mommy's little champion
or daddy's little princess?
Who do you think is coming
to make this house echo with cries?
#9. Guess who's coming?
Whether the label
is a girl or a boy,
A precious being,
a pearl of this home is coming.
#10. Whether it's a girl or a boy
With his/her giggles, joy
will knock on the doors.
Don't be late,
before we reveal the secrets,
knock at our doors.
Read: 15 Cute Baby Boy Announcement Quotes And Wording
Gender Reveal Captions
#1. Blooming shades of blue or pink?
#2. Dad's champ or mom's girl? Who's on the way?
#3. Cars or barbies?
#4. Make your best guesses for a buck and a Starbuck.
#5. Can't belly-bump already tell you?
Check More: 15 Baby Girl Announcement Quotes And Ideas
Hopefully, you could find that one quote that calls your name or should we say your baby's! If you find them helpful, don't forget to share them if someone dear to you is going to have a baby soon too.
Because they might be having the same struggle as you, but not after you send them these quotes. As the above-mentioned gender reveal quotes are unique ones, you can rest assured that you're going for special quotes for your special child.