Happy birthday wishes for grandpas can melt the heart of your favorite person and allow you to show them how much you love them. Birthdays are special events that require special birthday wishes and when you send these birthday wishes; you can rest assured that you are bound to win the heart of the receiver.
These birthday greetings can be a lifesaver when you are running late but you also need to wish your grandpa on his birthday. So, scroll down to find 15 quotes that speak your heart and translate your emotions, love, and sentiments into beautiful words that can bring your grandpa a lot of joy:
Happy Birthday Grandpa
1.  Dear Grandpa, you are the most important person and someone who has always been there for me. I know we don't get to spend much time together but please know that I love you with all my heart. Happy birthday!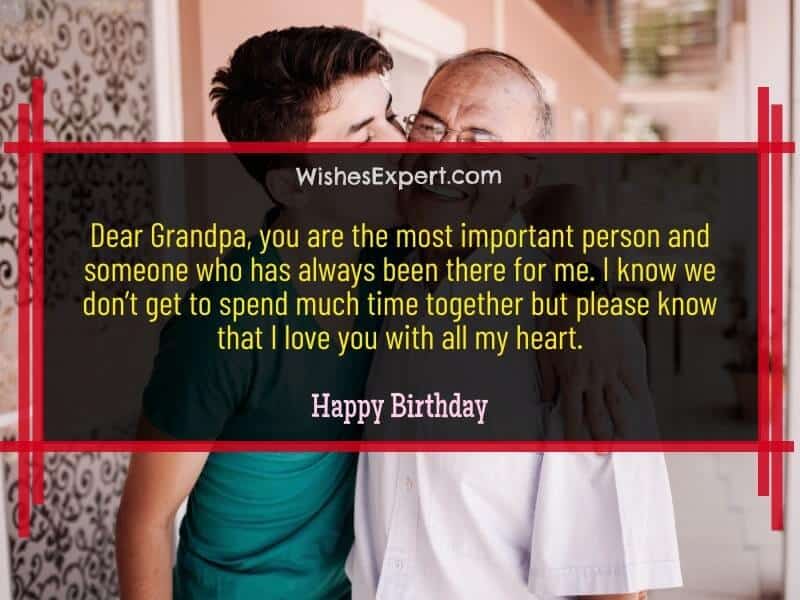 2. Happiest birthday, Grandpa. I have always been in awe of the person you are, and I would always want you by my side because you are my strength and everything good, I could ever wish for.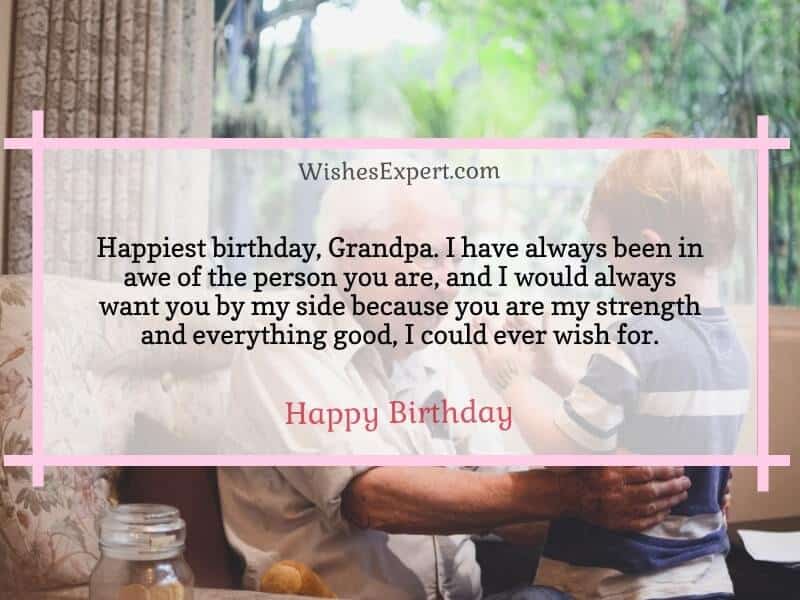 3. Grandpa, you are my hero and my one true love. I hope you enjoy your day with the sweetest birthday cake and lots of good food because I know you love that! Wishing you a happiest birthday and may you have many more.
4. My dearest Grandpa, I hope you are in the best of spirits and health. This is your big day and I cannot wait to be with you as soon as I can. Please enjoy this wonderful day because the world always enjoys your existence. Sending you love and prayers on your birthday.
5. The day has come when the world became a much better place with your arrival in it. You are such a generous, loving, and compassionate person and I hope that you always remain the same. May you have the best birthday ever!
Read: Birthday Wishes for Uncle
Grandpa Birthday Quotes And Wishes
6. A grandpa is that person in life who always loves you and never lets you down. The one thing that I would always appreciate in life is your existence in my life. Happy birthday, grandpa.
7. Happiest birthday to the world's greatest grandpa. You are not only my grandpa but my best friend as well. I am so lucky to have you in my life.
8. I always wonder as to how someone can be so wonderful and then I look at you and realize that wonders do happen when you have a grandpa in your life. Happy birthday!
9. Dear grandpa, you are the star that shines the brightest and the sun that brings light into my dark life. I hope you always remain happy. Happiest birthday, our sunshine!
10. It is always so magical to hear about miracles happening but the greatest miracle that I have witnessed is in your form. You are the best grandpa, happy birthday to you.
Also Read: Birthday Wishes For Mother in Law
Birthday Wishes for Granddad
11. I have always loved how you smile even in the toughest of times. Now, when it is your birthday, I hope you smile even brighter. Happy birthday, granddad.
12. You are such a strong and amazing person for having led such a wonderful life even when things were not always in your favor. I hope you get all the best things of the world, happy birthday to you!
13. I am such a lucky person to have you in my life and I wish that you continue to spread happiness in everyone's life. You are the best! Happy birthday.
14. Dear granddad, as we celebrate your birthday, I hope you live a long and healthy life that is full of beautiful surprises. May you have many more.
15. You are a blessing of the God and a wonderful miracle that has made our lives so much easier. May God bless you and give you all the happiness you deserve. Happy birthday.