You made my day quotes are essential. It can be a unique way to show someone how someone's presence can improve your life and day.
Tell these people that even when you are having the worst day ever, they somehow managed to make it worth remembering. It is not very common to meet these people.
So, if you already have someone special like this, never forget to show them that you appreciate their help, love, and care.
Nothing can show your genuine emotions better than some beautiful words of gratefulness.
Sometimes more than one person is involved in making us feel good when we are having a rough day, and we should be thankful to all those people.
Pick one of these You made my day quotes for your special person as a token of little appreciation.
Thank You So Much You Made My Day Quotes
#1. Today your existence was the best thing that happened to me for real. I cannot express how much better you made me feel by making my day my jewel.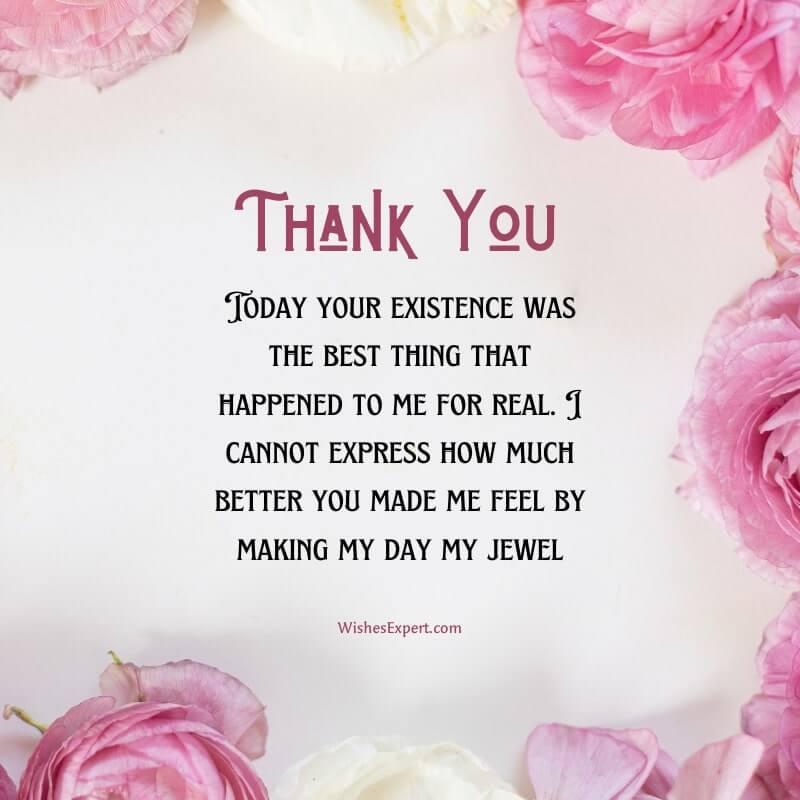 #2. You are like an angel who came out of nowhere to make my day. You will always have me by your side if you ever need me in any way.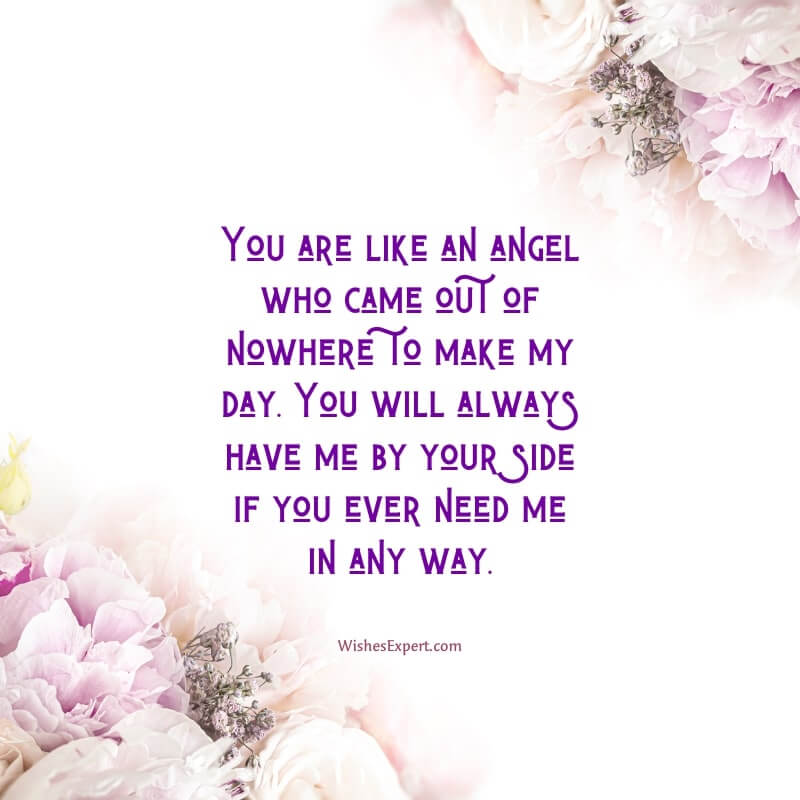 #3. Like the sun makes a gloomy day turn into a bright sunny day, you, with your uniqueness, have somehow managed to make my day bright and gay.
#4. I hope you remain like this for the rest of your life because your happiness is contagious. I did not think that my day would stop being sad and ridiculous.
#5. After spending the whole day with you and enjoying myself to the brim, I can say that you made my day today, and nothing was grim.
Read: Unexpected Falling In Love Quotes
Unexpected You Make My Day Quotes
#1. I'll never forget how lucky I'm because you are in my life. Today's unexpected events proved how special you are with your unique vibe. Thanks a lot, my wife.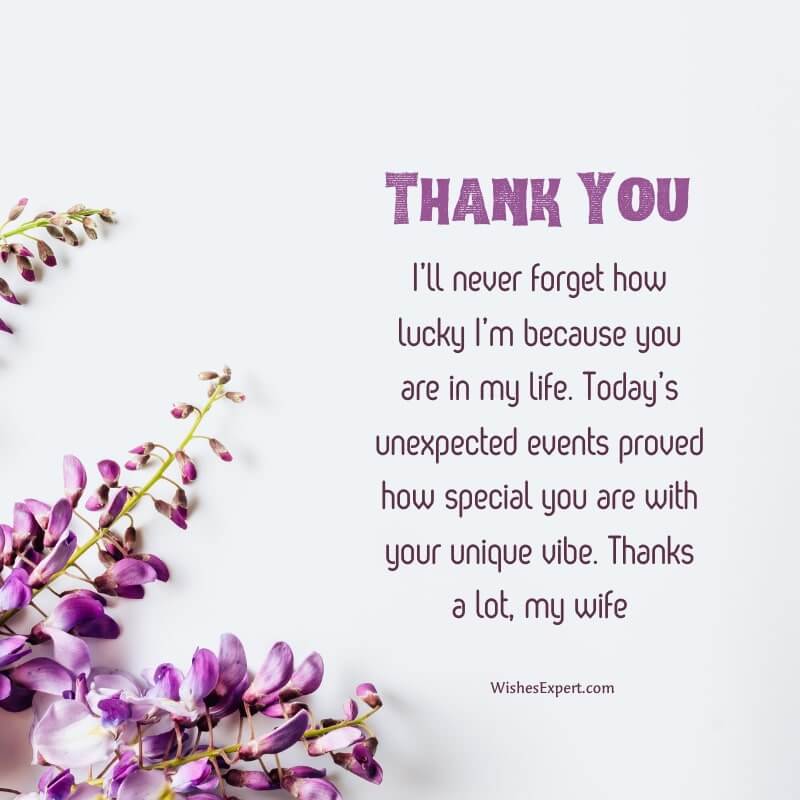 #2. What you did for me today was so unexpected that I never saw it coming. You made my day so much better and more stunning. Thank you so much, darling.
#3. When nothing was going right for me, your surprise was the most unexpected thing that made me stress-free. It created a precious moment, and after that, I was content.
#4. Your unexpected show of love and care is the best gift to receive, bringing so much happiness into my life, which is impossible to perceive. But I'm thankful nonetheless. You made my day priceless.
#5. Amongst everything worse, getting to meet you was my silver lining. Your presence in my dull day was bright and shining. Thank you for everything.
Read More: Touchy 'Thinking of You' Messages to Brighten Someone's Day
You Made My Day Quotes For Him
#1. You make my day and life a lot brighter by being a part of it and helping me to see the positive sides of things with a broad view. Thanks to God for sending me such a soulmate like you.
#2. Your presence enlightens me most unexpectedly. I cannot help but love you even more daily. Your witty words and funny acts make my day happy when I am gloomy.
#3. I do not require a special day to express how much I love you. An ordinary day becomes so special when I am with you. How you always manage to make my day, I do not have enough clue!
#4. Thank you, dear, for having such a massive impact on me. You've been a part of the vicissitudes of my life with all your love and energy, and for making my day, with those adorable emojis.
#5. Thank you, darling, for filling my life with your love and making my day. You brighten up my life and drive my worries away.
Read More: You Make Me Happy Quotes
You Made My Day Quotes For Her
#1. Words fell short for you because every dull day is special when I'm with you. Today also, you brightened my day, as you always do.
#2. I don't think you know how easily you can make my day. It is solely because of you that I remain happy and gay. Promise me to be by my side whatever may come our way.
#3. There are times when everything falls apart. But your beautiful smile is a reason for me to live, and I thank you for that. Thank you for making my day and giving it a beautiful start.
#4. You always make my day with your boisterous presence. I can't express how grateful I am for your existence. I pass my day thinking of you in the rain and sunshine. No matter how far we are, you are mine.
#5. I wonder how every simple thing you do for me with great care makes me happy. I can't thank you enough because you make me feel worthy!
Read More: You Complete Me Quotes
Thanks For Making My Day Special Quotes
#1. I have no words to thank you for brightening up my day. In my monotonous life, you are the sunshine and ray. Thanks again for being there. You made my life a thousand times better.
#2. Thank you, my dear sister, for your gifts and love. Your presence makes my day, my sweet dove! They are beautiful because you make them wonderful.
#3. Thank you for making my day brighter with your cheerfulness and presence. Your smile has the power to bring a sweet essence.
#4. Thank you for being a part and a parcel of my life. You have made me a better person with your positive vibes. You make my day fantastic. Your presence makes everything ecstatic.
#5. Thank you for the beautiful gift you sent me, which is so adorable. You never forget to make my day memorable. I like your thoughtful gift and always appreciate your wit.
You made my day will help you show how grateful you are to those who made you feel good when you were at your very lowest point.
These little quotes made with words that can touch anyone's heart can be the best way to show that you appreciate them being your happy pill, even for a day.
Let them know their love and care have made you cherish an entire day. Be thankful that there are people who knowingly or unknowingly have the power to make your day better.